Microsoft Office 365 Support & Consulting | Colusa, CA
---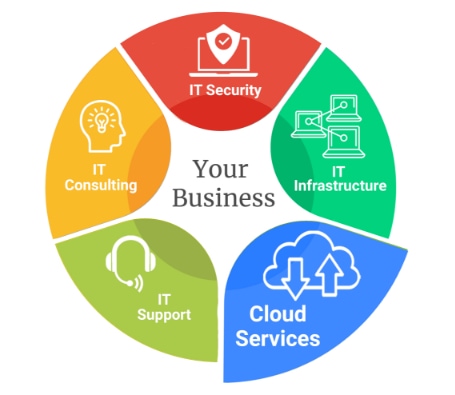 Adept Solutions empowers your business with Microsoft Office 365 Consulting
We offer Microsoft Office 365 support and consulting services to companies in the Colusa, CA area. Our expert Microsoft Office 365 consultants can provide prompt and ongoing support for your organization's Office 365 support issues-- contact us today to get started!
As a Microsoft house operating for over 15 years, we know the needs of our business clients and how technology can solve them. As part of our cloud solutions offering, we have included Microsoft Office 365 support & consulting services to help drive productivity and flexibility in accomplishing your daily workloads.
Here are our core Microsoft Office 365 Support competencies.
Professional team of Microsoft-certified developers.
Decades of experience with SharePoint consulting and development.
We have worked with Office 365 since its first release in 2011.
We're certified experts in cloud computing services and data backups.
---
Choosing the appropriate Office 365 Support plann

When implementing Office 365 in your business, your first action is to choose the correct subscription model from Microsoft. With a lot of subscription models to choose from, any decision-maker can easily get lost as each subscription model has its own advantages over another.
With our expert advice, we can help you pick the right subscription, based upon your business needs. In this way, you can get the most out of your Office 365 package while lowering the costs needed. In addition, you can also get a discount as our referral!
---
Office 365 Support Service
Our certified Microsoft technicians are available for support calls and issues anytime. We have a 24/7 support availability, so if there any complications with your Office 365 apps, you can reach out to us and have your problems fixed within minutes.
More About Office 365 Consulting
Office 365 is a collection of useful tools and applications you can use anywhere. Applications like Word, Excel, and Powerpoint are connected to the Microsoft cloud server that would handle the data storage and data retrieval for all users.
Office 365 provides all the familiar apps you've come to depend on, along with a dynamic set of cloud connected tools that help you communicate, collaborate and get more done.
---
Make the most of your Office 365 subscription through our premium support service. Reach out to our Microsoft Office 365 Consultants today to learn more about our Office 365 services!