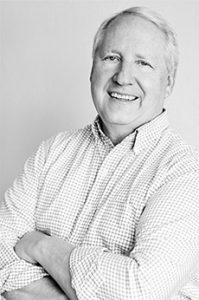 Why did we update our web presence?
Let me give you a little context...I grew up in Wyoming and was raised on a farm, so having a business in Yuba City is very close to my roots...the only difference is that things actually grow here. When asked in an interview what we raised on our farm, I facetiously said, "we raised rocks"… and it wasn't far from the truth. But the Sacramento Valley is a whole different story.
Most of the nation's rice and 80% of the world's almonds are grown in our sunshine. Throw in juicy peaches, plump tomatoes and about 55 other commercial crops and you can readily see that growing is a way of life here.  And it's a way of life at Adept Solutions. Everything we do focuses on helping local businesses grow. Using technology to maximize business productivity creates the platform to realize true business success. It is our job to support and help you find the technology that will lead you to the growth your business deserves.
Look for the ongoing themes running through the new website and newsletters. They include the three promises we make to every partner:
1. Make work easier. We help you find line of business applications that streamline your business and other solutions that automate time-consuming tasks. We monitor your networks 24/7 and work hard to stop problems before they start. A partner commented just last week, "You found a problem that we didn't really know we had and you fixed it before we noticed...you are superheroes." The Adept Team is passionate about keeping your company functioning efficiently.
2. Keep your business secure. Cybersecurity is critical to business success. We build layers of security tools around your network and work proactively to train your team to be "human firewalls." But if something does happen, whether it is a natural or manmade disaster, you are protected with foolproof backups. No matter what happens, we've got you covered.
3. Empower Growth. When your technology is not a hurdle to overcome, but a tool that leverages your team's skills...your business becomes scalable. We work with you to find strategic ways to keep you ahead of the technology curve, including the use of collaboration tools and unified communications that provide flexible work environments and remote work opportunities. There is a great future ahead if you can leverage technology for your business.
We want to be your eyes and ears to facilitate the disruptive innovations that will be the springboard to your future business plans. Give us a call...we would like to listen to your vision and help make those dreams a reality.