At Adept Solutions, we want to work for you and with you. Really, we do! We believe in our role to create solutions that leverage technology to better your business. Our entire staff works to grow your business, but our account managers are the champions of this endeavor. Each client we work with is assigned an account manager, but an account leader might be a better name. They help clients maximize the value of our services and ensure their business goals are the focus of a technology roadmap.
Adept's account leaders share over 35 years of IT support experience and client relations. Both have been small business owners. And while their technical knowledge is impressive, fear not, they were selected for this role because of their ability to avoid "geek speak" when communicating. For our clients, their work focuses on four main things:
Help clients use technology to grow their business
Act as a liaison between engineers and clients to ensure excellent service delivery
Identify appropriate resources for clients to increase productivity
Keep clients happy
Our clients can expect to see their account manager checking in monthly but are happy to visit your office as needed. They also will schedule meetings with your executive team to review the quality of our services and ensure we are helping you align technology with your business goals.
Now that you know what you can expect your account manager to do for your business, let's introduce them.
  Meet Kayla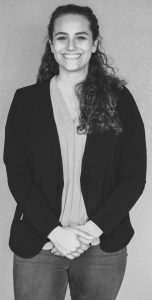 Kayla joined the IT support industry two years ago and enjoys the never-ending learning opportunities that come with it. She loves how computers keep us connected and can create a close-knit community feel across the globe. Kayla would like Sacramento-area businesses to understand how much Adept Solutions loves to serve our community with technology. Afterhours, Kayla advocates for young adults with cancer, creating age-appropriate resources and community for the demographic.
Meet Kris
Kris has been working in IT since 2004. He has owned a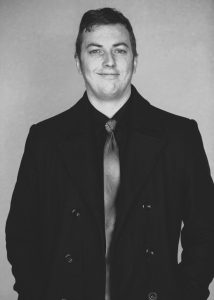 small business and understands on a personal level the role of an owner. Even though there are so many fun things he can do with technology, Kris' favorite things about computers are still spellcheck and Google. If he could only pass on one piece of advice to clients it'd be, "Don't use the same password for everything. Instead, use a password manager like LastPass to store all your passwords." Kris can also pogo stick without hands, just in case you have one lying around the office.
Meet Mark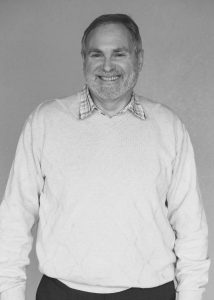 Mark, who is also an experienced small business owner, has worked in technology for over twenty-five years. He has a great personal interest in computers but generally loves figuring out how people can use technology to make working easier. As your account manager, you can expect to have Mark encouraging you to enjoy what you're doing every day. He's an avid outdoorsman, loves a good adventure and his joy for life spills over into everything he does.
INTERESTED IN GRABBING COFFEE WITH A MEMBER OF OUR TEAM TO LEARN MORE? CALL US TODAY 530-751-5100 !