At Adept Solutions, we care about your business.  We leverage your technology so you can be competitive and grow your company. 
But IT is not the only thing we care about. 
Seeing our community grow and flourish is also important to our team. We have shared knowledge, collected supplies, showed up at events and made donations to community organizations. And we take pride in supporting our nonprofit clients!
In the Community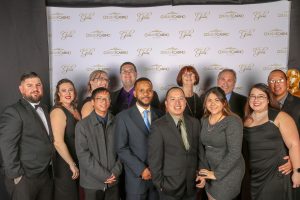 As an active member of the Yuba-Sutter Chamber of Commerce, our team frequents events in the Sacramento Valley. Bistro in the Buttes and the Taste of Yuba-Sutter are two of our favorites. Our team might talk about business strategies with local owners, but we also have fun with them--especially if food is involved!
In May, our team participated in Yuba City's Relay for Life. We laced up our sneakers and ran laps to raise money for the America Cancer Society. This is personal for our team. We lost one of our young engineers to this disease. Another team member is a cancer survivor. Supporting research to eliminate cancer is important to Adept.
Furthering Our Clients' Missions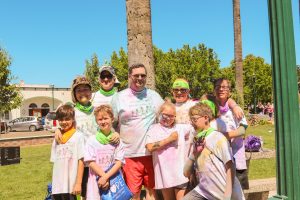 We are committed to supporting our clients beyond their networks. Building long-lasting, meaningful relationships provide a strong foundation for our partnerships. In June, Children's Hope Foster Family Agency hosted a color run fundraising event. An enthusiastic crowd--including two Adept families--walked the three-mile route and welcomed showers of colored powder (corn starch) along the way. It was a fun, colorful way to help foster children who benefit from Children's services.
Union Gospel Mission in Sacramento is another client with frequent opportunities to give back. The homeless mission sponsors school supply drives, accepts clothing donations and hosts holiday banquets for the individuals they serve. We had a great time at their annual golf tournament this year, but definitely decided we should stick to IT support.
Small contributions can go a long way in strengthening our community. Have an upcoming event to share or want to join us at the next one? Call us today 530-751-5100!