Cyber Insurance is about preparing for the worst while hoping for the best. A local business owner experienced "the worst" when ransomware encrypted his financial records. He came to Adept Solutions hoping we could recover his data.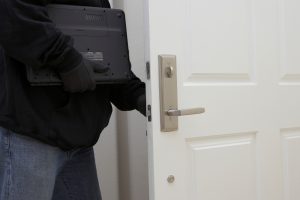 And while we were able to get his technology running--significant damage had already been done.
Businesses must prepare financially for cyber attacks. Purchasing Cyber Insurance can go a long way in empowering recovery after an attack.
Here are 4 reasons your organization probably needs cyber insurance:
1. Most General Liability Policies do not cover cyberattacks
Does your General Liability Policy cover losses incurred by the internet? If not, find out if your insurer has additional offerings that cover cyber liability.
2. Your organization's cybersecurity is likely (to be) compromised
Don't fall into the trap of thinking, "Why do I need cyber insurance? Our organization is unlikely to be hacked" or "Our cybersecurity is strong." Regardless of your organization's size or security measures, breaches still happen. In fact, 58% of data breach victims are small businesses according to Verizon's 2018 Data Breach Report.
3. Cyber Insurance can save your business
A breach is expensive. Costs will be high for all the following reasons:
Business losses
Investigation
Privacy notification
Credit monitoring
Cyber extortion or ransom
Lawsuits
Regulatory fines
Public Relations
Many cyber liability insurers cover these types of expenses.
4. It's an affordable solution
Cyber insurance isn't as expensive as you might think. Some insurers reduce premiums for implementing strong cybersecurity practices. In addition, costs are often lowered each year a claim isn't made. Using a service provider like Adept Solutions, who prioritizes security practices, gives confidence to insurers and often reduces policy costs.
Get Started
The first line of defense should be prevention. Take precautions to make sure your data is protected and your team is using security best practices.  But also consider cyber insurance.  Again, it's about preparing for the worst while hoping for the best.
Need help navigating cyber insurance? Call us today! 530-751-5100